Nova Southeastern University
How this student rated the school
Alumni Survey
Describes the student body as:
Describes the faculty as:

Lowest Rating

Highest Rating

Date: Mar 23 2013
Major:
Accounting
(
This Major's Salary over time
)
My overall experience at NSU was positive. The rigor of the Doctor of Business Administration (DBA) program evolved as I progressed through the program and that forced me to evolve with the program as the standards evolved. By the time I was ABD (all but dissertation), I was very pleased with my personal evolution as a direct result of the challenges that the program presented to me and the interactions I had with my professors. My entire thought process and perception of the "world" changed because of my experience at NSU. If I had to do it over again, I would certainly do it at NSU.During my time in the DBA program at NSU, there were no online courses & I would never take an online course as part of any doctoral program. (I realize that some are under the impression that online is an option for this program.) Unlike a few doctoral students that I met in the program, I was very aggressive with completing my coursework so I could allow ample time to work on the dissertation (there is a time constraint with respects to how long one can remain in the program). It didn't take me long to realize that the only way I could complete the DBA program was through routine sacrifices of personal activities (leisure time, family activities, religious activities, social events, etc.). Any research doctoral program that is worth completing will require that you make it the top priority in your daily life in order for you to complete it.My main regret was not being exposed sufficiently to the world of academic research prior to entering the DBA program at NSU. The DBA program did resolve the lack of exposure for me but there was much that I had to do on my own to rise to the level necessary to make my time in the program a successful experience.There were two things that I did prior to applying for the DBA program that helped me tremendously in the program. The first was ensuring that I had addressed any possible program prerequisites (such as stats 2, intermediate micro-economic analysis, etc.) before applying (so I wouldn't have a prerequisite course burning some of my time in the program). The other item involved reviewing the barriers to entry and exit and structure of more than 100 doctoral programs across the US (including 68 in accounting). This gave me a solid understanding of the trends, constraints, and structures/obstacles of the various doctoral programs. As a result, as I heard different "buzz words" that indicated a change with the DBA program, I was able to readily identify it, modify my strategy, and complete the program with time to spare because I fully understood what the administrators meant by their comments to the classes I was in.If you are simply looking to credential, the DBA program at NSU is not one for you. You will have to work long and hard to remain in this program.According to Forbes (the only college ranking list that really matters to me because it attempts to serve as a proxy for the return on your investment in an education at an institution), NSU is one of the top 650 institutions out of almost 3000 nationally that confer degrees at or above the bachelor level. In the short-run, the institution that you do your degree(s) at has a major influence on your career opportunities. However, in the long-run, where you do your degree at has little impact on your future relative to what YOU choose to do with your education. In essence, YOUR future is up to you and your motivation… not your institution.Likewise, don't ever chose a major because it is popular or easy. The most popular and easy majors (some examples of these are psychology, criminal justice, english, management, etc.) also have the lowest wages and the longest unemployment lines (this is true at all degree levels). The majors with the shortest unemployment lines tend to be the ones that require you to work very hard in every course (assuming a respectable grade is what you seek). If you do not have to work long and hard (& sacrifice your social and family life) to do well in your major, you either have selected the wrong major or are at the wrong institution and your career will reflect that in the long-run.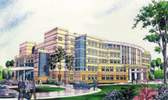 Similar Colleges by BUDGET