The University of Maryland - College Park
How this student rated the school
Educational Quality
A+
Faculty Accessibility
A
Useful Schoolwork
C
Excess Competition
B+
Academic Success
A+
Creativity/ Innovation
A-
Individual Value
A
University Resource Use
A+
Campus Aesthetics/ Beauty
A+
Friendliness
A+
Campus Maintenance
A+
Social Life
A+
Surrounding City
B
Extra Curriculars
A+
Safety
C+
Describes the student body as:
Friendly, ApproachableDescribes the faculty as:
Friendly, Helpful
Lowest Rating
Useful Schoolwork
C
Highest Rating
Educational Quality
A+
She cares more about Useful Schoolwork than the average student.
Date: Dec 04 2011
Major:
Psychology
(
This Major's Salary over time
)
Honestly, seeing all the negative reviews on here after I applied to UMD, I was a bit scared to come here even though it was my first choice school at the time. Now after spending a whole semester here (and damn glad I got accepted), I am really wondering where all these negative comments have came from. I guess it's true what they say-college is what you make of it. I can say that some negative comments (such as crime on campus and the relationship between students and professors) do have some truth to them, but only to a certain extent. The rest of the negative comments on here are just complete b.s. in my opinion and I'm glad I did not let them persuade me into not coming here.To start off I am a black female from out-of-state. Speaking on diversity at this school-there is alot of it! There is a place for everybody at this school to fit in. I will admit there is some clique-iness around (other races only hanging out with themselves, etc.) but we don't live in a post-racial world in my opinion so there will always be things like that until we do. But there are more groups of diverse friends than anything else here. I haven't seen any racism here and I'm going to go ahead and say it's because UMD's student population is made up of mostly open-minded people than close-minded people. Not saying that there aren't any close-minded people here-but you would have to try pretty damn hard to run into some. Now speaking on being an out-of-stater, I read the comments here about "if you are an out-of-stater don't come here-it isn't worth the money" and "you won't have any friends if you come here from another state because half of the people here came with alot of people from their high school" and other comments along that line. When I read that back during my senior year in high school, I got turned off from coming here even more. There are people that have their high school friends here-but that is not the majority of people here from what I've seen. Maybe it is true of the freshman class but the people of every other class I've met (and I've met alot this semester) don't really talk about their high school friends at all. And just because people here do have friends from their high school does not mean they don't want to make friends with other people-they do. I can honestly say that I have made more friends (better friends at that) here at UMD in the last 3 months than I have in my hometown all 18 years of my life. Do take advantage of clubs and organizations-if you don't then do expect the other negative reviews to start looking like the truth. Like they say-it is all what you make of it.Now for the whole "being a number in a classroom"-it will only happen if you let it happen. Teachers and T.A.s almost always have office hours-use them to your advantage. That is how you don't become a number. There will (not often) be that one teacher that doesn't have office hours because "that's what your t.a.'s office hours are for" (I actually had a teacher say that to the 300+ class I'm in). But if that happens, the next best thing is the t.a. and I advise you to take advantage of their office hours. The crime on campus-at the beginning of the year they were just stupid things that would make you say "And that person was doing that why?" and they were usually crimes that were the victims fault-like going upstairs with your bf at a party to "sleep", waking up to getting groped by a man that was not your bf, and calling the police several hours after the incident happened. Now before thanksgiving is when the crimes started getting a bit more serious. There was an armed robbery outside of my hall the week before thanksgiving break (which was not during the usual said crime hours of 12:00-4:00 but at at least 10:00 going on 11:00), and two more during that following weekend that were not during the usual crime hours either. Just always have 1+ people walking with you at night time wherever you go-especially if you are walking from north to south campus because south campus tends be deserted earlier then north campus does. And always keep a close eye on your stuff-especially at parties. I have a friend that went to her friend's friend's party and because it was a friend of a friend she thought it was ok to set her stuff down for two minutes. Her wallet and her phone got taken and she had to have everything replaced from her id card to her credit card. Common sense-don't lay your stuff out in the open unless you are going to have your eye on it.Aside from the crime-there is nothing about this school that is bad in my opinion. Everybody is friendly, there are so many resources around to help you, and there is a niche for everyone-whether it be partiers, people who are big into academics, atheletes, etc. And the best part about that is that a lot of these groups tend to mix-and you will see people fit into more than one group. Like I said-it is diverse. Coming to UMD has been the best decision I have made in my life so far and I can't wait to see what the rest of my years here will be like. It is worth every penny.
Responses

You said you're a black female from out of state right? Can u estimate the number of black people there? and are there any Africans there? And on a scale of 1-10, how nice are the students?

I would say that it is around 20% even though some statistics say 12%. And yes there are a lot of Africans from what I've seen. In my opinion students are an 8 on niceness- except for when it comes to soccer, football, basketball, and any other sporting event where a rival team comes to our school. But to each other most people are friendly. I've now finished my first year here and I have yet to see any unfriendliness.

Hi, I'm a senior and i'm also from out of state and i was wondering if you considered any hbcu's in your college search and why you chose Maryland?

I did look into Spellman earlier on during my college search but then I decided to look for a more diverse college. I've always liked being around people with different backgrounds, cultural upbringings etc. I started looking for schools in Maryland because every time I came up here to visit family, I loved how diverse the area was. So, my junior year in high school I went on a tour at UMD and I knew it was the school for me. The campus is big and beautiful. There is a lot of diversity here on campus. There are so many clubs and organizations to choose from. Even when my senior year came and I was looking into in-state colleges, no other college could compare to UMD. As cheesy as it sounds I get a lot of joy from just walking around this campus sometimes. I enjoy it here that much- and I never thought I'd be happy just simply walking around a place- especially one as big as UMD. Sure, there are the course loads and such but in my opinion it is all worth it. I've now started my sophomore year here and I can't believe it's already been a year. Choosing UMD has been a decision I definitely don't regret.
I'm also a black female who is out-of-state however I'm not sure if I should apply?

I encourage you to give it a shot! If you can, try and visit the campus. If you can't visit then I would still encourage you to apply. My chances of getting in were around 50/50. I was afraid I wouldn't get in but I did anyhow! My advice to you though is to look into UMD some more if you haven't already and if you think UMD is a good match for you-go ahead. As much as I encourage you to apply, I'm biased because UMD was (and still is) a great fit for me. It ultimately depends how much you think UMD would be a good match for you.

I'm a freshman in High School but I am already looking at colleges, just to have some options when it comes time to send out applications. I also want to study Psychology, & I want to thank you for posting this! Makes me really want to look into this school more!

You're welcome. I'm glad you are thinking about looking into going to UMD.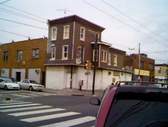 Rankings UMD/UMaryland-College Park appears in
Similar Colleges by BUDGET