The University of Maryland - College Park
How this student rated the school
Educational Quality
B-
Faculty Accessibility
B
Useful Schoolwork
C
Excess Competition
C+
Academic Success
B-
Creativity/ Innovation
D+
Individual Value
F
University Resource Use
B-
Campus Aesthetics/ Beauty
A-
Friendliness
C
Campus Maintenance
C+
Social Life
D-
Surrounding City
F
Extra Curriculars
C-
Safety
F
Describes the student body as:
Arrogant, Snooty, ClosemindedDescribes the faculty as:
Helpful
Lowest Rating
Individual Value
F
Highest Rating
Campus Aesthetics/ Beauty
A-
He cares more about Social Life than the average student.
Date: Apr 19 2008
Major:
Economics
(
This Major's Salary over time
)
As far as I'm concerned about this state college, it does excel in the academic field. But too bad that's the only aspect that's good about UMCP. This is especially the case with the departments of journalism, business, engineering, most sciences, criminal justice, and more. As far the other issues are concerned:Population: This campus has over 40,000 people, including 25,000 undergrads. A lot of individuals say "find your own niche," but the only people who truly find their "niche" or rather clique are certain individuals who fit into categories that are socially superficial (I'll address this a bit later). The teachers, depending on which department you end up in, are either a hit or a miss. The administration treats individuals like a number, and if you even try to address your concerns reasonably, prepare to be sent to student conduct. This school has the tendency to want to uphold a "prestige" image despite, but in reality, UMCP is a plain state school w/ a few good academical programs. Social Life: This IS a party school, despite its academic ranking. You'll notice a pattern among current students and alumni that people who love(d) the school were either big parties, those who were part of the "in crowd" in high school, athletes (or course), or rich snobs. A lot of individuals, especially underclassmen are into the party scene, going to frat row and the bars not only on the weekends, but not uncommonly, on a daily basis. The sad thing about this is that if you aren't an extreme weekday partier, you will get ostracized; this is even if you consider yourself a weekend partier and a weekday studier/worker like I am. And if you aren't a partier at all, you will find yourself either going home on the weekends (if you live near here) or bored out of your mind. If you aren't a partier, there are organizations to get involved with, but they don't really tend to advertise themselves very well, except on the first few weeks of school. And in some cases, even within these clubs, it can be very cliquish if you're a new member. This leads me to my next (and bigger beef with the school)…The Students: To many incoming freshmen, the fellow students may seem nice, this is only the case for the first weeks. After that, you will face some of the biggest egos and arrogant people who will get an attitude, talk trash, and rudely stare at you for no reason. Also, this school is known for its immaturity that is known nationwide, especially at the sports games and how people here love to relieve and reenact High School for the next four years. In addition, this campus is one big fashion contest, and if you aren't either wearing preppy clothes or tWerps gear, you're considered lame. Along with that that, the cliquish mentality appears big time. If you felt like you haven't found any REAL friends by freshmen year, you're royally screwed, since these people tend to not want to meet new people, much less befriend them after their first semester of freshmen year. So I would strongly encourage transfer students NOT to go here unless you have REALLY GOOD friends who already attend the school. Even if you start out here, you'll notice quick that this school is REALLY cliquey and good friendships are based on superficial factors, such as what one wears, where one comes from, how much they party/drink/smoke/etc, how much their parents make, along with the usual race, religion, and nationality. Which leads me to the biggest beef I have with the school:Diversity: Even though the campus is diverse in number, there is rarely any interaction between different races and religions. This is especially the case if you're black, since people here tend to buy into the negative black stereotypes big time! As for most of the minorities on campus, they also trend to self-segregate into their own cliques; and if you want to integrate into the general population, unless you're an Asian/Indian/Middle Eastern or a black female who hates even non-stereotypical black dudes and is obsessed with white boys, you will have problems. There are those who will open up to people outside their race, but they are the exception. And trust me when I say the covert, subdued racism is so bad, that if every one of these individuals that were covertly racist came out of their shells, it would make the 60's Alabama look like the west coast. So unless you're an Asian/Indian/self-hating black women, forget about being involved in interracial friendships, much less relationships. Other than the exceptional few, the only time you'll notice any integration is between athletes or people who knew each other before college. So to summarize it all up, taking away the academics, UMCP would only be a
fun college experience
for individuals who are:
Big partiers, drinkers, and potheads
Snobbish, materialistic, preppy, and have rich parents
Posers, whiggers, and chiggers (they are very well liked here)
Those who resemble the stereotypical Northeastern rudeness
Those who revel in the old Southern mentality (regardless of the amount of New Yorkers and New Jerseyans here, you'll find your niche)
Stereotypical blacks who love to live (or act like) they're from the hood or "gangsta" and consider non-stereotypical educated blacks as "uncle toms"
Athletes (regardless if you team sucks)
Extremist sports fans (but prepare to face utter, consistent disappointment)
Those who have very good friends from high school coming here
Inclined to judge individuals based on superficial factors
Inclined to hang out with people from the same race/religion/state/income bracket/etc.
Responses

Other than that did you like maryland's social life?

I LIKED IT A LOT

ME TOOO!!!!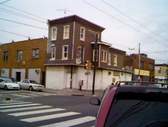 Rankings UMD/UMaryland-College Park appears in
Similar Colleges by BUDGET