The University of Maryland - College Park
How this student rated the school
Alumni Survey
Describes the student body as:
Describes the faculty as:

Lowest Rating

Highest Rating

Date: Feb 20 2005
Major:
Accounting
(
This Major's Salary over time
)
I was a professor in the business school. Thus, I know alot information that may not be readily appearant. Maryland is a good school. This is especially true for many engineering departments, commuincation, business and education. However, good does not mean great. Class sizes can be huge. I taught a junior class with almost 150 kids! Can you get a good education even with large classes? Yes! However, it is a bit of a fight to get the classes that you need and even, in some cases, getting to the professor to get your questions answered. There are a fair amount of adjuct faculty ( part- time faculty) who are there, which make it tough to meet with the faculty for an appointment. You certainly won't get many close student faculty relationships.Secondly, the area isn't that safe. There is substantial crime. The school tends to hide this fact,but you must be careful where you are walking around. As for reputation, it is generally very good in Maryland. However, outside of Maryland, the reputation is only fair. Frankly, Maryland is generally not considered one of the top tier state universities. It certainly doesn't have the national reputation of Virginia, Michigan and many California state universities such as Berkley, USC or UCLA and others such as Wisconsin. My advice is that if you get into a top school such as top ivy or MIT or top LAC, you should go there instead of Maryland for a quality education. However, I would generally recommend Maryland over that of most other private schools. That said, there are some reasons to prefer Univ of Maryland. They are:1. Money. If you don't get much financial aid elsewhere and money is an issue, the tuition for in state can't be beat! That is why I would send my kids here over attending most other private schools.2. Programs: Maryland only has some good programs in certain areas. If your kids are interested in specialized programs such as music, art, etc., you may prefer to go somewhere else. As I noted above, Maryland's best programs are business ( which includes accounting), engineering ( but not all aspects of engineering), commuinications and education. Most other majors are mediocre.3. Needs specialized attention: If your kids need specialized attention due to be learning disabled or just need a smaller school, Maryland won't be the right fit. You need to find another university.Just so you are aware, few get admitted with less than a 3.5 unwighted GPA and 3.9 weighted GPA in 2004. Also, if you have SATs of under 1200, you probably won't be accepted for the September semester but might get in for the January semester. You really should have at least 1250 on the SATs to have a real chance.Also, don't think that honors or scholars programs are that fabulous. You do get special dorms and get first dibs on courses,but the education is basically the same. I would prefer to send my kids to a top "name" school as long as money isn't an issue.Bottom line: Univ of Maryland has come a long way over the last 10 years in both quality of faculty and quality of admissions. However, it isn't a top tier state university yet. There are a number of top public universities that many consider better ( see US News and World Report rating).Yes, Maryland is better than most but not as good as many. This coupled with very large classes and a strong impersonal climate makes getting a quality education for top kids spotty. If you meet one of the exceptions noted above, by all means send your kids here. However, if not, consider going elsewhere. Obviously, if you have kids that thrive on this type of climate and are very independant and don't mind "fighting" for their education then Maryland may well be the right choice. Just my 2 cents.
Responses

Could you please give me a little more insight as to the scholar's program? I was accepted into one and currently am picking between UMD and TCNJ (college of NJ). I'd appreciate your opinion as to which could be a better choice for me.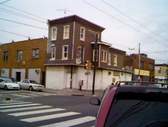 Rankings UMD/UMaryland-College Park appears in
Similar Colleges by BUDGET