The Georgia Institute of Technology
How this student rated the school
Alumni Survey
Describes the student body as:
Describes the faculty as:

Lowest Rating

Highest Rating

Date: Oct 02 2003
Major:
Electrical Engineering
(
This Major's Salary over time
)
SAVE YOUR MONEY, SAVE YOUR USEFUL LIFE, GO TO ANOTHER SCHOOL!!!Let it be known, that your Tech degree doesn't mean a damn thing to 95% of the HR recruiters out there. That estimates drops to 85% if you're talking about the hiring managers. Your Tech degree will only help you significantly if you are looking for a job in Georgia. A personal anecdote… I was at a career fair in northern California, and one of the not-so-bright-looking recruiters at the expo asked me, "Georgia Tech? Where's that?". I said, "Atlanta". She still asked "Where's that?". I'm as serious as Tech professors are about their research.I can easily say that Georgia Tech was the absolute worst 5 years of worse-than-hell misery in my life. It had little to do with the difficulty of the school (though it is difficult only by the sheer strength of competition), as much as the generally (about 90%) miserable-apathetic-unhelpful-arrogant-condescending-useless faculty and equally miserable-apathetic-unhelpful-arrogant-condescending-useless administration. All this on top of a depressing looking campus (the camphinile perfectly representing the shaft everyone gets), an awful social atmosphere, and an awful ratio (awful if you're a guy, but the ratio is a consequence of american values, not Tech apathy).I have too many stories to explain (about 15) that would justify my resentment of most (99%) of the faculty and administration. Let's just say they deserve a fate worse than hell.I am happier in life now, but only because my life couldn't get any worse. Tech teaches you little about the real world. About leadership, office politics, people skills… the things that REALLY matter in making it to the top.Finally, if you still aren't convinced Tech is an awful school, consider this. I am 5-year engineer that is now taking a few undergraduate taking a few classes at the University of Central Florida. UCF does not have the reputation or funding of Tech, but the difficulty and quality of its UNDERGRADUATE education is just as good as Tech, if not better. Why? Because you will actually receive help from knowledgable and truly caring professors, and the scope of the coursework is just as deep.In other words, YOU LEARN VERY LITTLE AT TECH, EXCEPT ABOUT MISERY!!! Do not overlook other schools, just because they don't have the overrated reputation of Tech.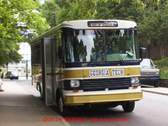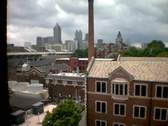 Similar Colleges by BUDGET