The Georgia Institute of Technology
How this student rated the school
Educational Quality
B
Faculty Accessibility
B-
Useful Schoolwork
B
Excess Competition
C-
Academic Success
B
Creativity/ Innovation
D
Individual Value
F
University Resource Use
C-
Campus Aesthetics/ Beauty
C+
Friendliness
B-
Campus Maintenance
D
Social Life
D
Surrounding City
B
Extra Curriculars
C-
Safety
B-
Describes the student body as:
Afraid, Broken Spirit, ClosemindedDescribes the faculty as:
Arrogant, Unhelpful, Self Absorbed
id='quarter' class='snapshot' style='color: #001397; line-height:80px';float:left;
Lowest Rating
Individual Value
F
Highest Rating
Educational Quality
B
She cares more about Individual Value than the average student.
Date: Aug 12 2003
Major:
Design Arts - Industrial Design/Graphic Design/etc
(
This Major's Salary over time
)
I have been at Tech since Summer of 1998 to Fall of 2002, and looking back, the experience has been hell. More than that, it's just been so much pressure and stress and negative that I have thought of transferring to another school every semester. But I tried to suck it up and finish Tech…the only thing I am feeling now is utter disatisfication in having experienced Tech.Do not be fooled is the warning that many people give, when you step foot on this campus, you'll never be the same person again. And that is a bad thing because the majority of students here are male anti-social computer nerds [for a lack of a better word] who either are always programming or playing Quake [if you do not know what that is, do not come here]. And if you're of the low percentage that is a female [like me], then you'll either end up being called to have the TBS [Tech Bitch Syndrome] or just plain boring, ugly and nerdy as well, and too incompetent to date those male nerds. But who really wants to date a guy who just knows about computers and nothing else? He definitely has a brain, but that's all he has. No money, no social skills, no interesting personality. This is be general of all the students here, not just the males mind you.If you want to come to Tech, you will have to give up most of your weekends for studying and working on projects [depends on your major]. This type of studying is not what you did in high school, this type of studying is more than wanting to understand, it is basically either having complete understanding or having photographic memory of whatever you're studying. If you think taking English here is hectic, try your hand at the now required CS1321 and learn Scheme, a computer programming language no one has heard of except people at this school. Scheme is completely useless as well if you are actually interested in programming and doing different kinds of coding, say HTML or PHP, etc.Maybe you are great at math or science, then this might be the perfect school for you. Be comfortable to know that your math professor and/or TA [teaching assistant] might not be able to speak English well or in an understandable format. This is typical of all professors at Tech because Tech is not really a school, it is a research facility that gets millions of dollars from the government and could care less about its students, or its reputation of than that it's a faux "academically enriching, character-building school that will get you a great job". There are no teachers here, everyone here is a professor and that is because you basically are here to learn everything yourself, or have other students teach you how to do something. But then you cannot really talk to other students because Tech is incredibly strict about its Honor system in which "cheating" students are weeded out. So do not help each other or you will get disciplined and/or kicked out for "cheating." This is extremely true for CS students who try to learn each other's code. Be forewarned!Also, if you think having housing on campus is great, just wait till you are living in your room in summer at 90 degrees outside and the AC isn't working all year and no housing or any Tech employees wants to come fix it. Just wait until you get to use your awesome Buzzcard and it doesn't work and now you can't get into the building. You'll love the unbelievably unhelpful Tech employees who tell you one thing and then transfer you to another person, only to have that person transfer you in circles on the phone or even in person.If you survive your first year, you'll be happy to know that 2nd year is just around the corner, and you'll be making nerds, I mean, friends in no time. But of course, you will not have time to go out because that homework the professor gave you yesterday is due tomorrow, and it takes three days to actually do it. If you finish in time, you'll be happy to know you will be getting average to low grades even if you've been getting all straight-A's all throughout high school. Here at Tech, grades are insignificant letters that just mean a low GPA so that when you graduate, employers will only notice you went to Tech and not care about your GPA. Right…because you paid lots of money to get a difficult education so you can have a name-brand on your resume and graduate from Tech with no skills in whatever you are actually wanting to do at your career.Best of all, you'll love the loneliness that is Tech society. You'll love how when you walk around campus, everyone is either complaining about the math problem they couldn't figure out in Calculus, or about how they can't understand what their professor said to them, or how taking 6pm to 8pm CS class really helps them learn about life, or how wonderful everything in life [sarcasm]. You'll be lucky if someone actually looks at you eye to eye because most Tech students walk around with their heada hanging low and looking at the cement as they walk. Do not be scared of that, soon you'll be a Tech drone, I mean Tech student that is just part of the bland, boring bunch.Still want to attend? Best go fill out that application and sign up for the worst college experience you'll ever have. Heard about how many people say college is the best time of their life? Well, they certainly did not attend Tech.I regret every minute I've studied here. I regret every piece of soul I've spent trying, trying and trying again for that piece of paper we call Diploma. Tech has made me into a depressed student who does not like being an anti-social book-freak who has computer nerds as friends. I want to get away from here every second I am here, and if you like that feeling I get, then stay. You'll grow to love it, or you'll just crumble along the way and not know the difference.There is certainly a unique Georgia Tech experience here.
Responses

Still want to attend? Best pace enroll abroad to that amount application then sign up for the wear down university ride you will evermore have. Heard respecting whether many humans lecture college is the good era on their life? Well, he sincerely did now not attend Tech. assignment writing help

Still want to attend? Best pace enroll abroad to that amount application then sign up for the wear down university ride you will evermore have. Heard respecting whether many humans lecture college is the good era on their life? Well, he sincerely did now not attend Tech. assignment writing help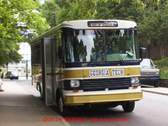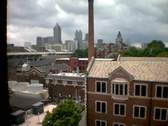 Similar Colleges by BUDGET