The University of Illinois Urbana - Champaign
How this student rated the school
Alumni Survey
Describes the student body as:
Describes the faculty as:

Lowest Rating

Highest Rating

Date: Mar 31 2003
Major:
Business - Management and Administration
(
This Major's Salary over time
)
I think that in terms of academics, U of I is vastly overrated. With the notable exception of the college of engineering, Illinois is really a regional university that doesn't have the nationwide reputation other large midwestern universities such as Wisconsin and Michigan have. For one, there is a tremendous disparity in the quality of departments and the type of students they tend to attract, making many students' experiences a tale of their respective college. The Engineering school is MILES ahead of the other colleges in every regard: the quality of the faculty, students, and resources are superb. There are a handful of good departments outside of engineering, such as Psychology and Biology, but many of the liberal arts departments (especially English and Speech Com) are atrocious. Some of these departments' quality of instruction seemed to be significantly worse than high school. For example, once I even submitted
exactly
the same paper I wrote junior year of high school (for which I received a B-) for an English Lit class sophomore year at U of I , and received an A for it. Attempting to help some of my classmates was an exercise in frustration.It was a completely different story for Engineering courses I took. Students were held to a much higher standard, and the pace of instruction and difficulty of the material was not even remotely comparable. Business courses I took were very mixed, but for the most part moderately difficult with some exceptions.The U of I campus is, when compared to other Big Ten universities, a wasteland. It is generally fairly well-maintained, but the surrounding blue-collar community of Champaign-Urbana is a decrepit rust-belt town with nothing to offer students. Central Illinois is simply the ugliest place I have ever been in the world (having been to 6 continents), with impossibly flat, treeless landscapes of soybean farms to the horizon in every direction. Despite the presence of 40,000 students, the town has zero decent restaurants (there are a handful of predictable chain restaurants in a strip-mall area on the edge of town), one coffee shop, one independent record store, a handful of gas stations, no decent bookstores near campus, and about a dozen bars filled with Bud-drinking frat types. I can understand how the university has difficulty attracting qualified faculty members, because in comparison to Madison, Ann Arbor, or Bloomington (Ind.), there's virtually nothing to do.But the biggest problem I have with the university is its students. More than 90% are from Illinois, especially from the Chicago suburbs, and it was literally a culture shock for me (I am from the east coast). In general they are the most insular, narrow-minded group of people I had ever met. Some people I met at school had never been outside the state. The student body was highly segregated by race, class, and gender (probably due to the large Greek system). I was totally unprepared for how powerful the "midwestern mentality" was. No one else seemed to be interested in music that wasn't on MTV, independent movies, or anything remotely cultural. The problem with this mindset is that most of the students, after graduation, would go back to Chicago or St. Louis. So any potential networking advantages you would retain as an alumnae are almost completely confined to those areas. Illinois does not have as strong a reputation on the east and west coasts as a result (except for Silicon Valley), particularly when compared to other big ten schools. I suspect that this is because there are very few students from New York City, and relatively few alumni there (U. of Wisconsin and Michigan have very large NY contigents), so as a result the national media tends to overlook Illinois.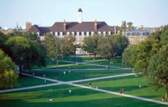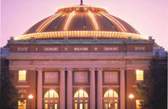 Similar Colleges by BUDGET